Tugra Zorg & Welzijn opent haar deuren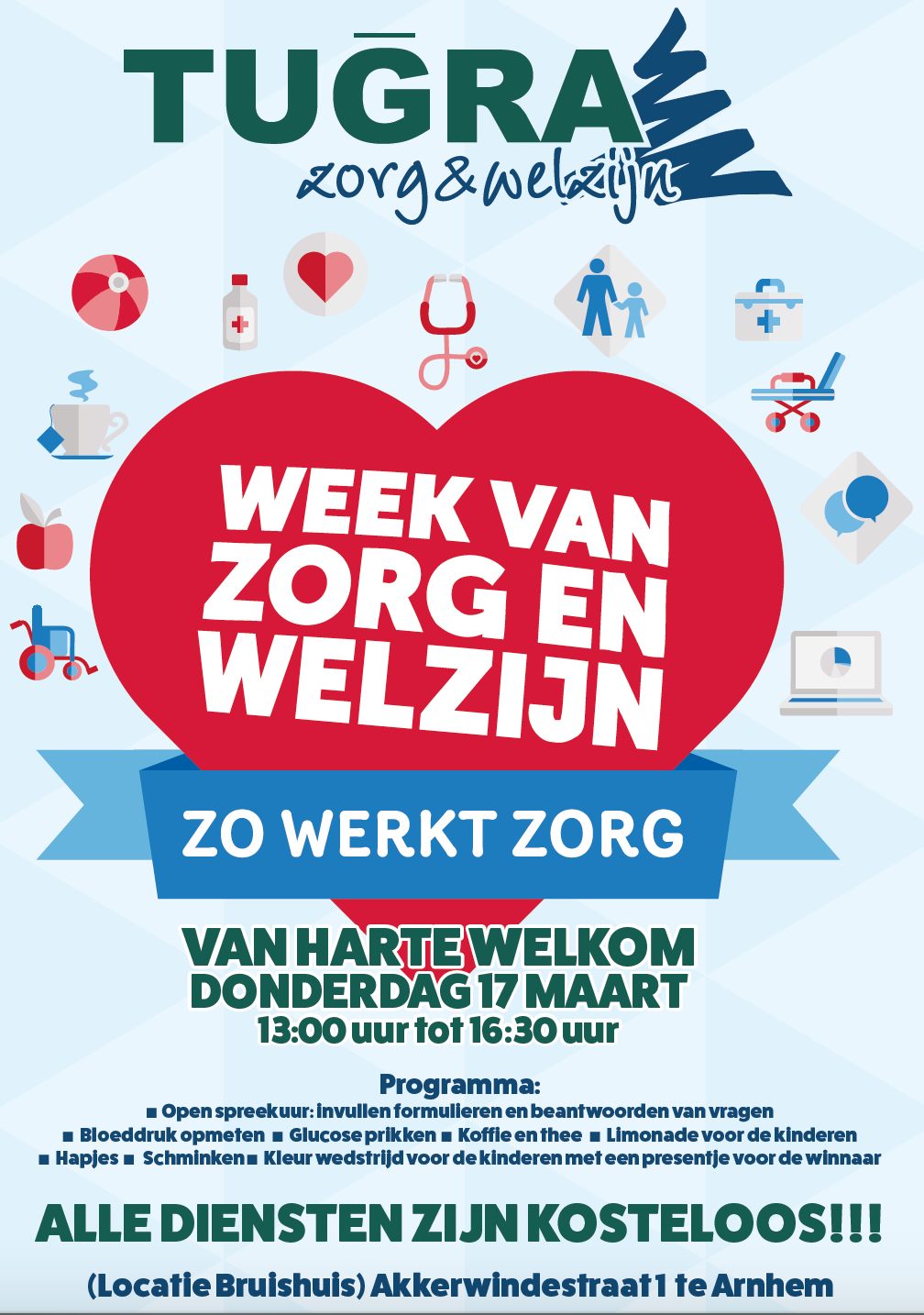 Aanstaande donderdag 17 maart van 13:00 tot 16:30 uur opent Tugra Zorg & Welzijn haar deuren! Woon jij in of in de buurt van Arnhem? Kom dan een kijkje nemen en doe mee aan de vele leuke activiteiten!
Tijdens de open dag is er een Open Spreekuur bij Tugra. Je kunt hier je formulieren invullen en eventuele vragen worden beantwoord. Daarnaast kun je je bloeddruk laten opmeten of glucose laten prikken. Voor kinderen is er ook van alles te doen: ze kunnen geschminkt worden en er is een kleurwedstrijd met een mooie prijs! De hele dag is koffie, thee, limonade beschikbaar en uiteraard zullen wat lekkere hapjes ook niet ontbreken!
Je bent van harte welkom op 17 maart 2016 bij Tugra Zorg & Welzijn aan de Akkerwindestraat 1 te Arnhem (Locatie Bruishuis).